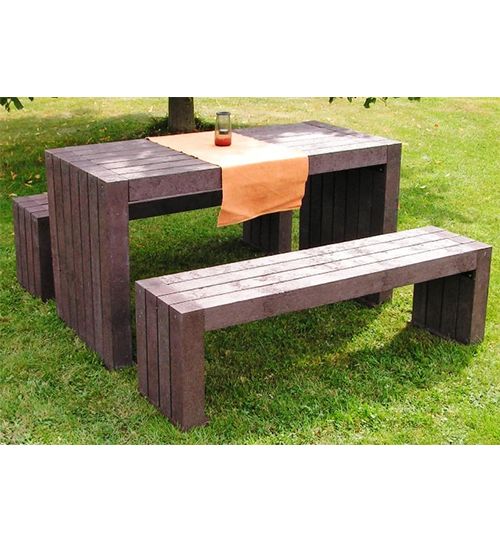 Recycling products are extremely important as it has a negative impact on our environment. However, we all know we should do it and the benefits you get from doing it but somehow, not all of us do.
The last couple of years, the UK government has started taking recycling seriously and even taken up the recycled products scheme in a bid to increase recycle rates. Unfortunately, even with the government efforts, we are still ranked at 45% in the UK, unlike 90% + in Sweden and Germany.
Here at Tamstar, we aim to help increase recycled products and in return reduce our carbon footprint as well as confronting environmental issues such as global warming.
So, What Do We Know about Recycled Products?
Recycled products are eco-friendly maintenance free and exceptionally high-quality products made from recycled and recyclable materials. Due to this, lessens the harmful disruption and damage being done to the natural world: fewer forests cut down, rivers diverted, wild animals harmed or displaced, and less pollution of water, soil, and air.
At Tamstar all our sustainable products are ideal for the landscaping and construction industry.
Why is Ground Reinforcement System Good for Our Environment?
Tamstar Ground Reinforcement products are manufactured from recycled plastic to provide tough sturdy surfaces for use on car parks, driveways, paths, walkways, golf courses, access routes, and many more. Additionally, ensuring proper rainwater drainage as well as protection.
Furthermore, ground reinforcement system is a rapidly expanding sector of the British and Irish paving market, as it is meeting a demand to provide a permeable, trafficable surface at a low cost.
Why Choose Recycled Plastic Furniture
In the UK recycled plastic has become increasingly popular in the manufacture of furniture products as more people are noticing the benefits, they have overusing traditional materials such as wood.
Most importantly, they're an eco-friendly, sustainable option which is better for the environment and helps to reduce carbon footprint. The reason of this, is that people have become aware of the effects plastic is having on our environment and the benefits of reducing plastic consumption such as, preventing pollution by lessening the amount of new raw materials used.
Pollution has become one of the most pressing environmental issues, as rapidly increasing production of disposable plastic products overwhelms the world's ability to deal with them.
Recycled Plastic will help reduce waste into the Oceans
Every year, about 8 million tons of plastic waste escapes into the oceans from coastal nations. That's the equivalent of setting five bags of rubbish on every foot of coastline around the world. Furthermore, millions of animals are killed by plastics every year, from birds to fish to other marine organisms.
Here at Tamstar we have a wide range of recycled plastic furniture to offer, such as, recycled plastic benches and recycled plastic bench seats, picnic benches, and recycled plastic table and chairs. We offer wonderful designs to complement an array of outdoor settings, such as parks, gardens, and playgrounds!
So, If you're looking for recycled plastic outdoor furniture please contact one of our dedicated sales team who can talk you.