Our perspex sneeze guards and acrylic products are great and we're doing really well on a google search too!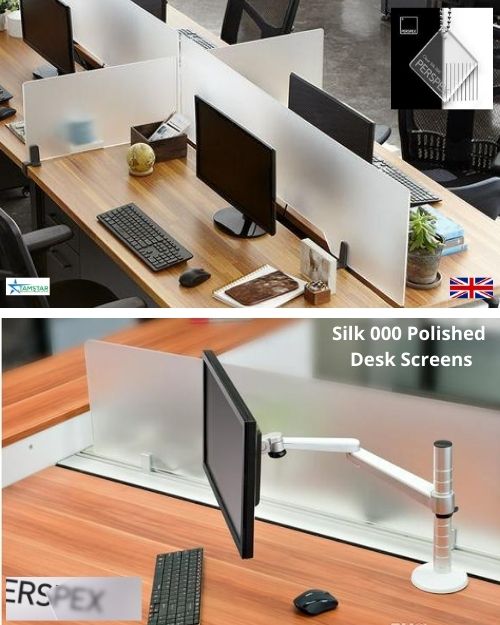 Over the last year, we have been selling perspex acrylic sheets and supplying pre-maid products like perspex sneeze guards and hanging screens all over the UK.
According to The World Health Organisation, Coronavirus mainly spreads through the air when an infected person coughs or sneezes.
Therefore when a sneeze guard screen is fitted to the service counter, it serves as a physical barrier between staff or product and customers reducing your staffs' exposure to potential infection.
Acrylic Screen Installation
Our fitters have taken great pride in the installation of our acrylic and perspex safety products. This has meant your business has been able to open in these unprecedented times.
But most importantly it has given you and you're workforce a protected and safer place to work.
Buy perspex sneeze guards & and acrylic products
Social Distancing Screens. Counter Top and Free Standing Sneeze Screens and Cough Guards. These necessary products come in many names. So it's good to know we specialise in the supply and installation of perspex sneeze guards and acrylic products.
In fact, we have standard size stock that's  ready to buy today like:
SNEEZE GUARD OFFICE DESK CLAMP SYSTEM CLEAR SCREENS 3MM
SNEEZE GUARD OFFICE DESK CLAMP SYSTEM CLEAR SCREENS 5MM
SNEEZE GUARD OFFICE DESK CLAMP SYSTEM SILK SCREENS 3MM
PETG HANGING SCREENS SHOP COUNTER RECEPTION 2MM
PERSPEX TINT HANGING SCREENS 1000X750X3MM
SNEEZE GUARD SMALL MODULAR FREESTANDING DESK MOUNT SCREENS 3MM
PERSPEX SNEEZE GUARDS SHOP COUNTER FREE STANDING 3MM
SNEEZE GUARD LARGE MODULAR FREESTANDING DESK MOUNT SCREENS 3MM
SNEEZE GUARD FREE STANDING CLASSROOM DESK OFFICE SCREENS 5MM
Why choose our Protective Screens for Sneeze Guards & Sneeze Screens
Well, as we said earlier our protective screen fitters have been all over the UK to make workplaces safer and have received wonderful praise and feedback like the recent reviews here:
5-star review 4 months ago
Very friendly and professional service. The product I purchased was the gravel grid. Absolutely fabulous strength and quality with excellent gravel retention properties. A great price too. Thanks to Mans and the team at Tamstar. Their help and product was the perfect solution to my project. The courier service they use is also great and with free delivery, you could not want for more. Brilliant!
5-star review 6 months ago
Arrived on time & extremely happy with the product. Couldn't believe how crystal clear the Perspex was. You can't even see they are there. They have been a great addition to my hairdressing salon to help separate the clients & maintain an …
More
5-star review 7 months ago
Great pre-purchase communication to establish exactly what we needed with plenty of suggestions. Fast delivery! One small issue was dealt with immediately with some goodwill thrown in – a good quality product would recommend!
So, you don't just take our word that we are delivering incredible protective safety services, you can read all our Google reviews here!